Menu
---
---
NetOne NL is a small project run by Peter-Paul Kurstjens. Its built for learning purposes. NetOne NL is a non commercial organization but loves to share knowledge, and ideas on routing, smarthome, networking and other technology.

The name "Net One" originates from the international movement of www.net-one.org, on which i loaned the logo (credits to the respective owner). I fully endorse their ways of working and want to equally contribute achieving dialogue among people with connectivity/technology.
---
Other / daily work
In daily life im a senior digital advisor at Red Hat, helping companies adopt the open source way of working, from technology, but also from people and process point of view
---
Technical information AS200132 / NetOne-NL
Connected internet exchanges:
Frys-IX – 2x 10G XC
Speed-IX – 10G XC
LOCIX – Vlan on Speed-IX
InterIX – 10G XC
FogIXP – 10G XC (soon!)
LayerswitchIX – 10G XC (soon!)
Transit providers:
Accenture BV – AS8315 – 10G XC
NCRYPTD Net Ltd – AS34465 – 10G XC
IPng Networks GmbH – AS8298 – 10G XC
Hurricane Electric LLC – AS6939 – FrysIX peer (IPv6 only)
Want to peer with AS200132? Go to github and make a pull request!
Iperf3 Speedtest servers
speedtest01.netone.nl & speedtest02.netone.nl – port 5201
Network weathermap
Below picture is a live overview of the traffic at AS200132.
Click for a larger version. Picture updated every 15 minutes.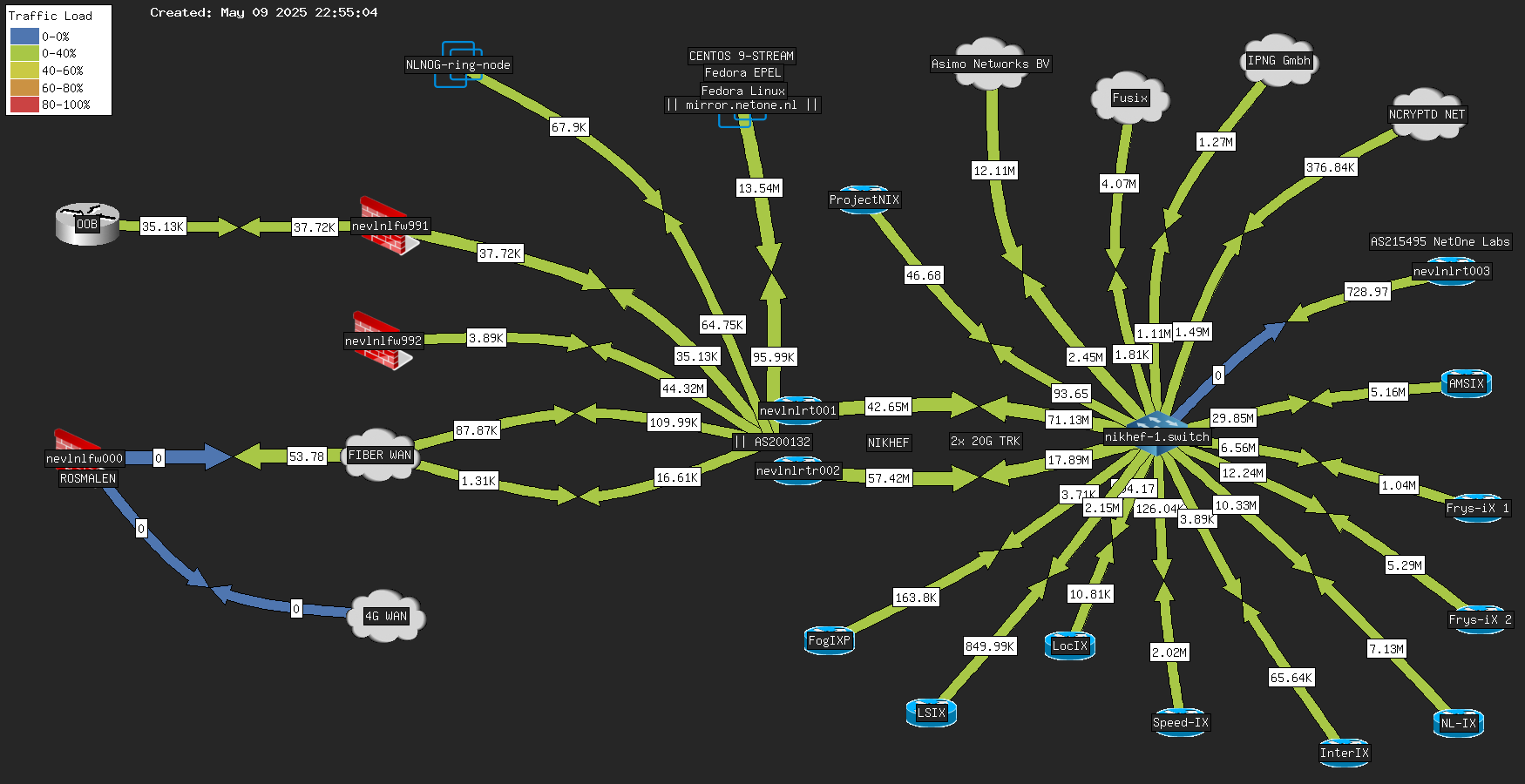 BGP tools view
Facilities:
Prefixes originating from AS200132:
Equipment:
Hardware: Dell PowerEdge R320 – Xeon 2450L – 48gb RAM
Network interfaces:

1x Intel X520-SR2 – PCI passthru
4x Intel 82599ES – PCI passthru
2x Broadcom 5720

Mikrotik CRS317 – 16x10G – connecting the IX's.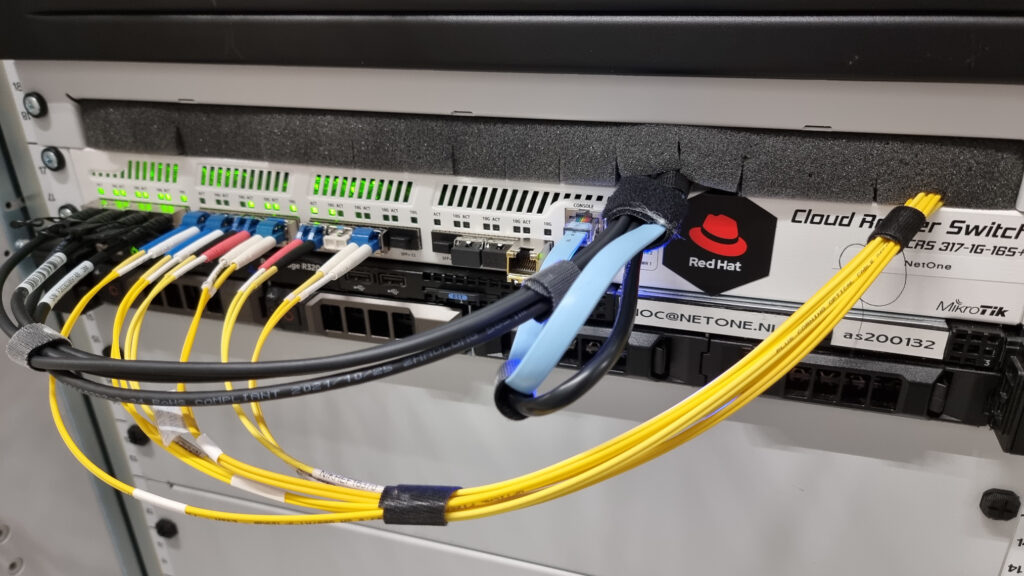 Powered by:
| | | |
| --- | --- | --- |
| Operating systems | Routing | Hypervisor |
| | | |
Automation: KEES coloclue router deployment tool
---